Meet Our Team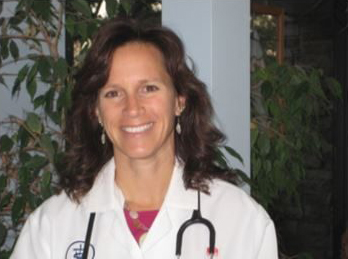 Dr. Michelle Thomas, D.V.M.
Veterinarian
Dr. Thomas was born and raised in the Pacific Northwest. Her passion for animals led to a Bachelor of Science degree in Zoology at Washington State University in 1992 followed by a Doctorate of Veterinary Medicine, also at WSU. After graduating with high honors in 1996, she moved to Fort Collins and began working at Mulnix Animal Clinic. She feels very privileged to have had Dr. Mulnix as her mentor, friend and colleague for so many years. She purchased Mulnix Animal Clinic in 2015 and values the compassionate, talented and loyal Mulnix Animal Clinic team and wonderful clientele.

Dr. Thomas continually strives to improve her knowledge and stay on the leading edge to provide you with the latest treatment options. Her ultimate goal is to help educate and guide you through individualized treatment plans that will provide your pet a long, healthy and happy life at whatever life stage they may be in. She has also established a network of trustworthy specialists to consult or refer to when necessary. Her family oriented approach and enthusiastic demeanor is welcoming to everyone. She looks forward to challenging cases and meeting new and old loyal clients every day. Dr. Thomas is a proud member of the American Animal Hospital Association, American Veterinary Medical Association and the Larimer County Veterinary Medical Association. She is also a certified cat friendly veterinarian.

When away from the clinic, she enjoys time with her family and all of their sporting events. With two grown kids, she spends more time outdoors, on veterinary CE and in her sunroom. Geraniums are her specialty. Her husband and high school sweetheart, Mike, has become an avid animal lover too. She can be found walking the dogs, snow skiing, listening to veterinary podcasts and webinars, reading or with friends.

Her furry family currently consists of "Bean" a rambunctious and snuggly golden retriever that is still trying to master the art of "retrieving" and 2 shelter kitties: "Duffy" aka 'Duffer Fluffers' a grey tabby and "Twix" the 16 pound 'kitten' that she and her kids came home with from the shelter.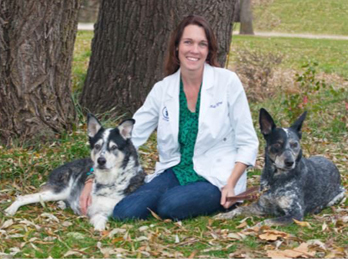 Dr. Kelly Gaffney, D.V.M.
Veterinarian
Dr. Gaffney is passionate in her work with animals, both big and small. She has been a warm presence of the Mulnix team since 2015. Dr. Gaffney graduated from Colorado State University in 2013. Dr. Gaffney believes strongly in preventive medicine, educating her clients on the best care for their pets, and building a strong foundation between herself and her clients.

Dr. Gaffney always stays current on the latest treatment and medication options available in veterinary medicine. She believes that the best standard of care can only be given if we are constantly exploring what new strategies are out there to diagnose and treat our patients. She acknowledges the trend towards holistic medicine and readily incorporates both Eastern and Western medicine if that is what a client prefers. We have several Holistic Veterinarians in the area that we refer clients to and work closely with. She strives to be compassionate towards fearful pets. She believes a stress-free environment is essential for patients and has many strategies to help anxious furry ones. She considers the Doctor patient relationship a collaborative effort and can tailor treatment plans to suite both client goals and expectations as well as what is in the best interest of the pet. She takes time to answer questions and explain case details about your pet so that hopefully an understanding of what is going on and what options are available are clear so that confidence can be gained and ultimately pets succeed.

Since childhood Dr. Gaffney's passion has been her love for horses. She currently enjoys riding and caring for her own horse, Merlin. They take lots of weekend trips to the mountains and work some cattle up in Wyoming each summer. Helping her keep everyone in line are her pack of cattle dog pups. Adelaide is her craziest baby and is a bit of a cartoon in motion, hilarious, busy, and somewhat of a clown. Delilah is a little more introverted and challenging but keeps things interesting with her unique personality. Rip is the new addition to the family as a puppy and is the smartest, most thoughtful, and the most affectionate. Finally, Gunny, the dopey and fun-loving Labrador Retriever. Her husband John owns a local food truck in Fort Collins and together they enjoy live music, traveling, and getting away in nature with the dogs.

Dr. Gaffney loves to paint and draw using many mediums, and creates mosaics, pottery, and works with stained glass. Moving from South Carolina to Colorado in 2000, Dr. Gaffney loves to get back to the ocean, when possible, drink sweat tea, and visit her family.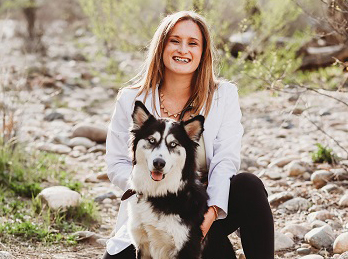 Dr. Sarah Mc-Palmer, D.V.M.
Veterinarian
Dr. Sarah Mc-Palmer is a Colorado native born and raised in Golden where she grew up skiing, hiking, and enjoying the foothills of the Rocky Mountains. Her passion for science and medicine led her to University of Colorado at Boulder for dual undergraduate degrees in Molecular Biology and Integrative Physiology. Dr. Mc-Palmer always wanted to be a veterinarian since she was very little and eventually moved to Fort Collins to pursue her Doctor of Veterinary Medicine at Colorado State University alongside a Masters in Business Administration.

Sarah is passionate about her patients and providing the best care possible to each and every cat and dog who walks through the door, tailoring each experience to their and their owner's needs. She strives to provide both excellent patient care and client care and education on the most up to date treatment options. She is excited to be a part of the Mulnix team as they have a tried and true reputation in the Fort Collins area for providing the highest quality care, having very friendly and accommodating staff, as well as a kind culture for her to grow and learn as a veterinarian. She has a special interest in general practice as it allows long-standing relationships with clients where she gets to see families and their pets grow throughout the lifetime of visits. She is also interested in the operational and financial aspect of veterinary medicine and works as a market consultant for Blue Heron consulting part-time to help veterinary hospital owners and veterinary-related business owners realize their dreams of running successful, healthy practices.

In her spare time, Dr. Mc-Palmer can be found in the mountains and canyons surrounding Fort Collins skiing, rock climbing, and adventuring with her husband Eric and dogs. She has two husky mixes, Marlon Brandog (husky/lab) and Penguin (husky/border collie), who keep her busy, well-exercised, and make life a lot funnier on the daily. When she isn't outside enjoying the beauty of Colorado, she is likely to be taking a yoga class or hanging out on her patio with her plants or grabbing a good bite to eat in Old Town.
Dr. Kelly Barrett, D.V.M.
Veterinarian
I have enjoyed living with a variety of animals since I was very young growing up in Ohio. I moved to Colorado to pursue my dream of becoming a veterinarian and attended Colorado State University. I have lived with cats, dogs, guinea pigs, rabbits, aquatic lizards, frogs, and fish as well as parrots. Animals form a powerful connection with their people. Human and animal wellbeing are very interconnected and helping animals be as healthy as possible for their human family is the most important thing I can do!

Lowering the stress for our furry family members is important. I became Fear Free Certified many years ago. I continually learn new ways of reducing fear and stress in the clinic setting so we can offer our best medicine for our patients. Mind and body health for pets is just as important as it is for people. I am interested in several areas of medicine including dermatology, allergies, dentistry, pain management, internal medicine and surgery.

I find spending each day with my co-workers, helping pets, their families and each other is extremely rewarding. We are always learning new ways to practice medicine to help our patients, and really enjoy educating pet owners on how they can help their pets at home. I find it rejuvenating to collaborate with my colleagues on new and emerging therapies for our patients. I am proud to be at a compassionate, quality medical veterinary practice that cares deeply about helping animals. We are here to build a relationship with you to help you and your pets in a way that supports your goals for them.

I have the privilege to live with a sweet and very busy australian shepherd, a spirited chihuahua, a sweet domestic shorthair cat, a sassy tortie cat, and an amazon parrot that supervises the whole house!

In my spare time I love being outdoors with my animals, gardening, running, yoga, drawing and enjoying the sun.
Doctor of Veterinary Medicine: Colorado State University
Small animal Internship: Ohio State University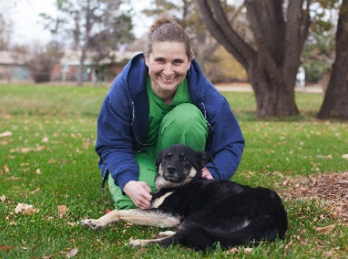 Amy
Business Manager and Certified Veterinary Nurse
Amy lives in Fort Collins with her husband and son. They have a dog 'Molly' who loves to play soccer and a feisty kitten 'Oreo'. In her free time, Amy enjoys spending time with her family, reading, cooking, sewing and gardening. She has been a CVT at Mulnix Animal Clinic since 2001.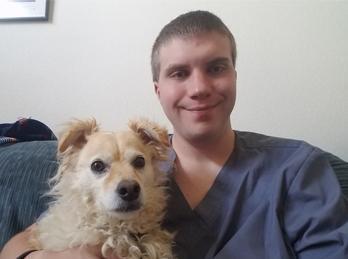 Tony
Veterinary Nurse
Tony was born and raised right here in Fort Collins. In 2020, he graduated from Colorado State University with a degree in Biomedical Sciences. He lives with two outstanding dogs, Sophie (Whippet/Cocker Spaniel Mix) and Emma (Pug/Chihuahua Mix). When he's not hanging out with his pups, you can often find him playing video games, writing poetry, or chilling with his friends.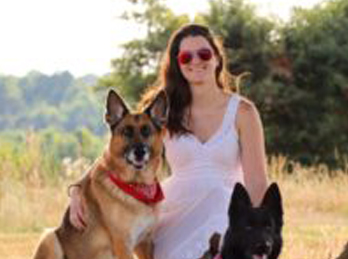 Kim
Veterinary Nurse
Kim was born in NYC and grew up in Miami, FL. Her parents immigrated to the US from Portugal where she spent many summers visiting family. Kim moved to Fort Collins in 2019 to attend CSU MS/DVM program. She has worked in VetMed for over 10 years. In her free time she enjoys rock climbing, snowboarding, archery and hiking with her two German Shepherds, Kovu and Kenna.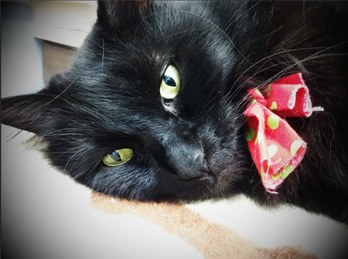 Tom
Official Clinic Greeter/Supervisor
Thomas came to Mulnix Animal Clinic in 2009. Tom loves to spend his days whimsically hanging out at the front reception desk greeting anyone who will give him some cookies. He loves looking down on his canine counterparts from his bed and casually brushing off their attempt to get his attention. Often supervising any care given to his feline cohorts to ensure that they are getting the best care possible. Keeping a supervising eye on all staff members to make certain they feed him at appropriate times (all the time in his mind), or else keeping a strict discipline protocol of breaking into client food bags! Tom is wonderful part of our staff and we all love having him as part of our team.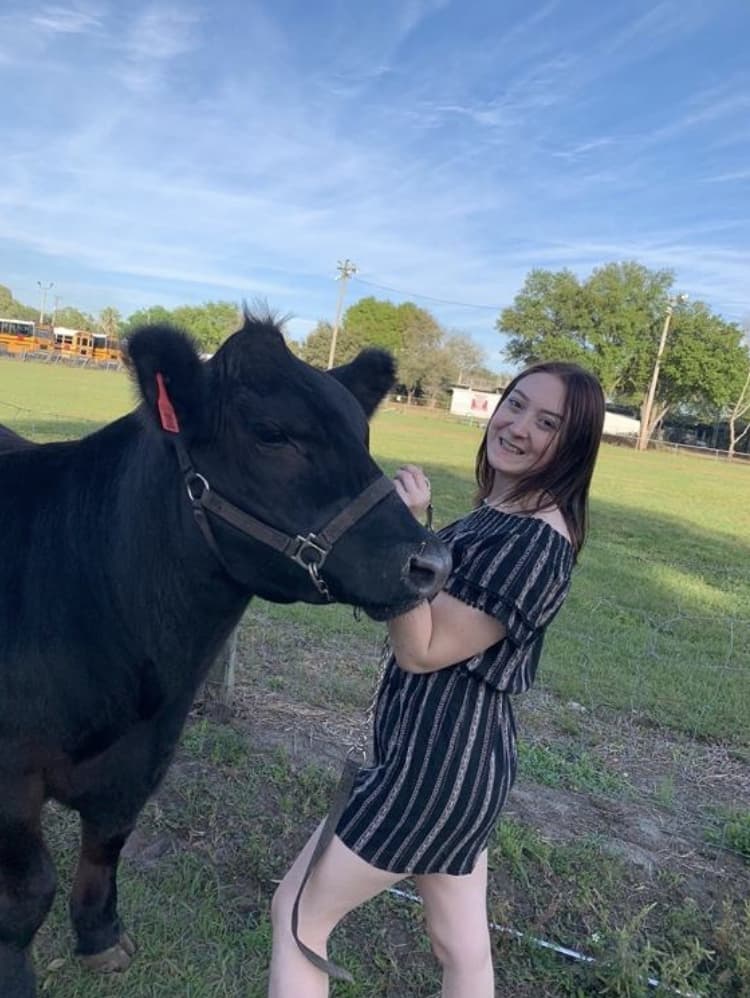 Makayla
Makayla was born and raised a Florida girl. I moved to Colorado a little while ago and have loved every minute of it. My passion has always been animals, but my heart has a special place for my exotic animals. I have worked with livestock, producing and marketing, and graduated in 2020 with my CVA. My hope is to work with wildlife in a research facility, but my work with small animals has been better than I can ask for.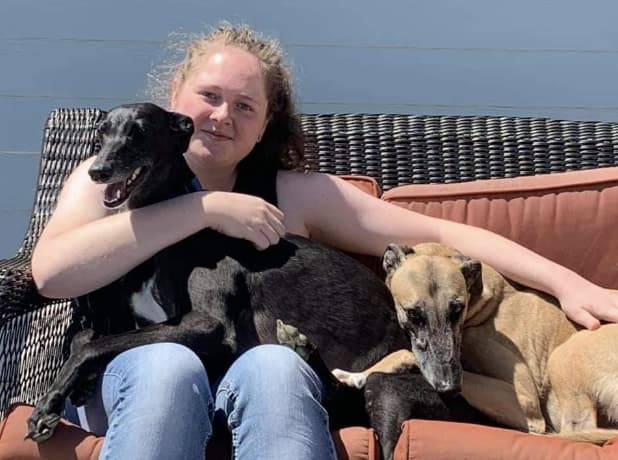 Erika
Erika was born in Washington State and moved to Colorado a few years ago. In 2020 she graduated from Front Range Community College. She currently lives in Windsor with her two Greyhounds, Wiley and Coors. When she's not working, you can find her snuggling with her dogs and watching Supernatural or the Walking Dead. She also enjoys archery, qreading, drawing, playing video games, and listening to BTS. Elizabeth
Elizabeth is originally from a small farm town in Indiana. She is a junior at Colorado State University studying Animal Science. She has a passion for large animals, specifically Cattle. Last summer, she had the amazing experience of interning at a commercial cattle operation in Wyoming. In her free time she loves to bake, read and hang out with friends and family. She has a 6 month old Labrador Retriever named Arlo and a 7 year old cat named Poki.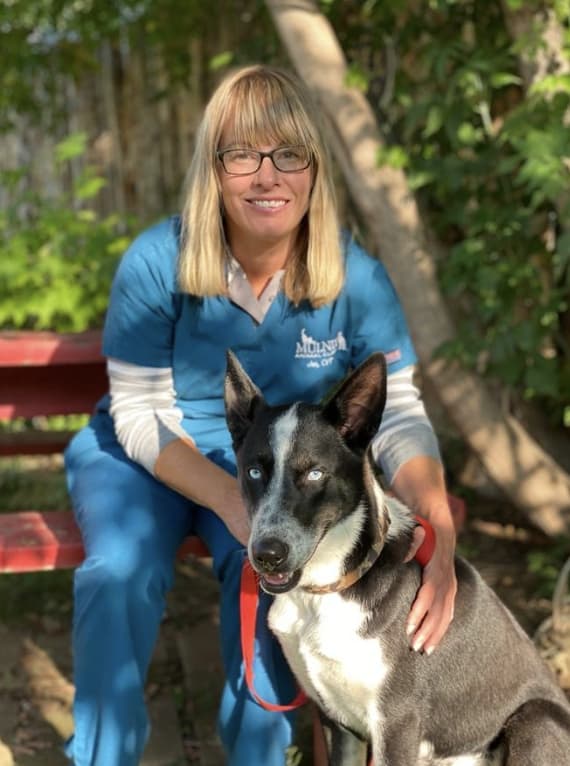 Jen
Jen is originally from New Orleans but headed West to attend the University of Denver where she received a degree in Mass Communications.  After that, she decided to go even further West to attain her M.B.A. from Loyola Marymount University in Los Angeles.  After owning an environmentally focused retail store for many years, she decided to pursue her passion for animals by working in the veterinary field.  She received my certification as a veterinary technician from Front Range in 2015 and has worked in general practice and shelter medicine since then.

When not working, she lives with a menagerie of dogs, cats, chickens, fish and salamanders.  She loves gardening and beekeeping as well as yoga and hiking in her spare time.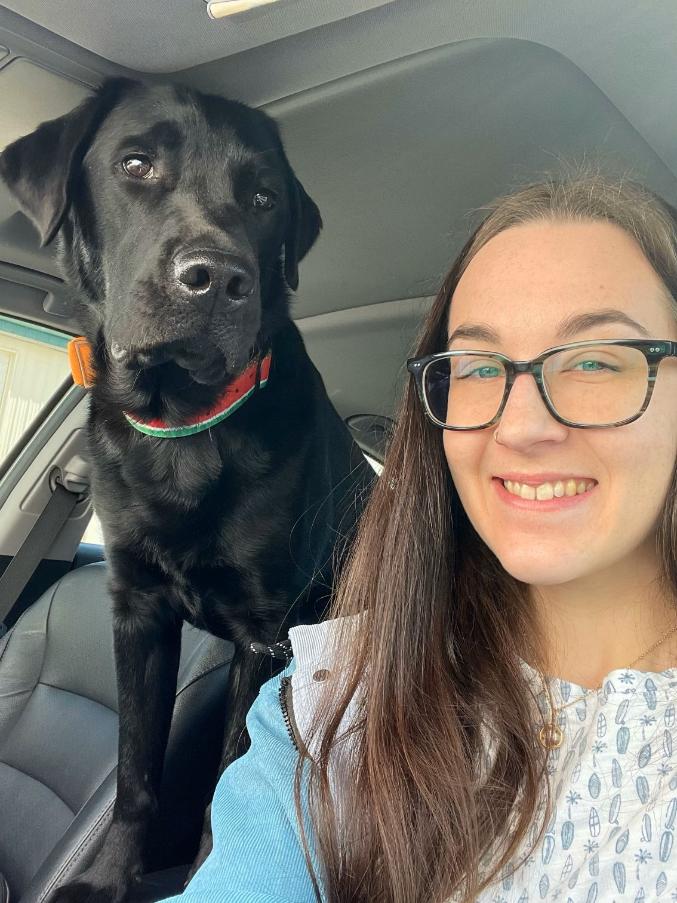 Tessa
Nurse
Tessa was born and raised in Benton, Arkansas. She attended the University of Central Arkansas and graduated with her B.S. in Biology in 2020, after which she went right into working in veterinary medicine. She believes strongly in the power of the human/canine bond and actively volunteers for a non-profit service dog and therapy dog organizations. In her free time, she loves spending time with her dog Richter, reading, crafting, and kayaking (or doing anything outdoors, really!)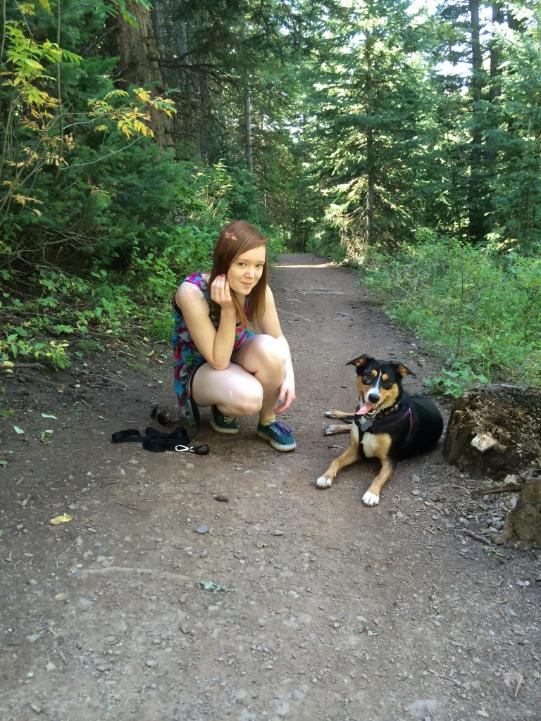 Alaina
Nurse
Alaina was born and raised in Salt Lake City, Utah. She moved east to attend Colorado State University, where she got a degree in Animal Science. Alaina lives here in Fort Collins with her 2 conure parrots (Pig and Loki) and 3 dogs. (Meldi – Shepherd Mix, Faeron – Border Collie Mix, and Vala – Corgi). When Alaina is not at work, she is usually home playing video games or rollerblading around Fort Collins.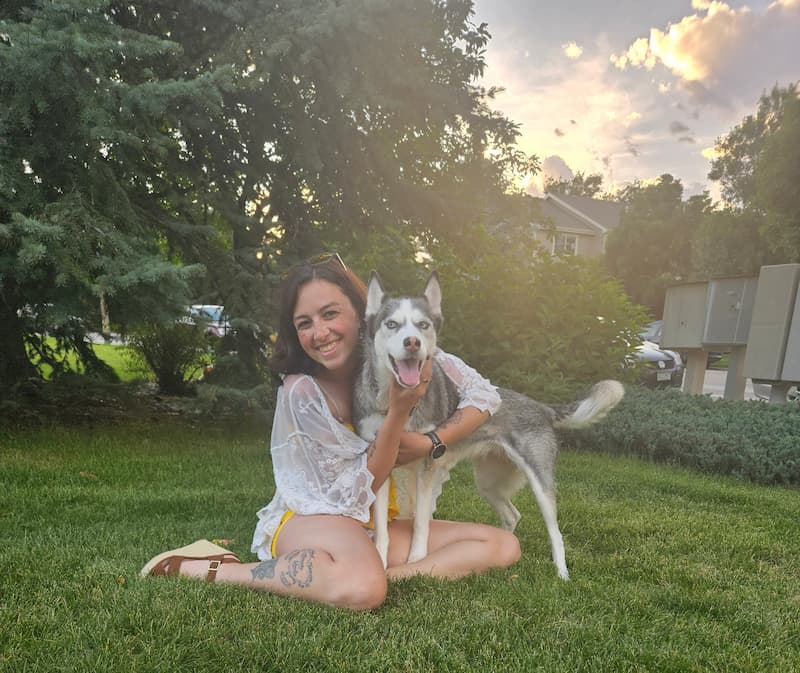 Courtney
Nurse
Courtney has been living in Colorado since she was three years old. She lives with her cat Rascal Roo, and her sweet husky Miura. She has always had a love for animals of all kinds. In her free time, she likes to paddleboard, hike, explore, read, paint, and spend time with friends and family. Courtney graduated in 2023 with her CVA and is so excited to be a part of our team!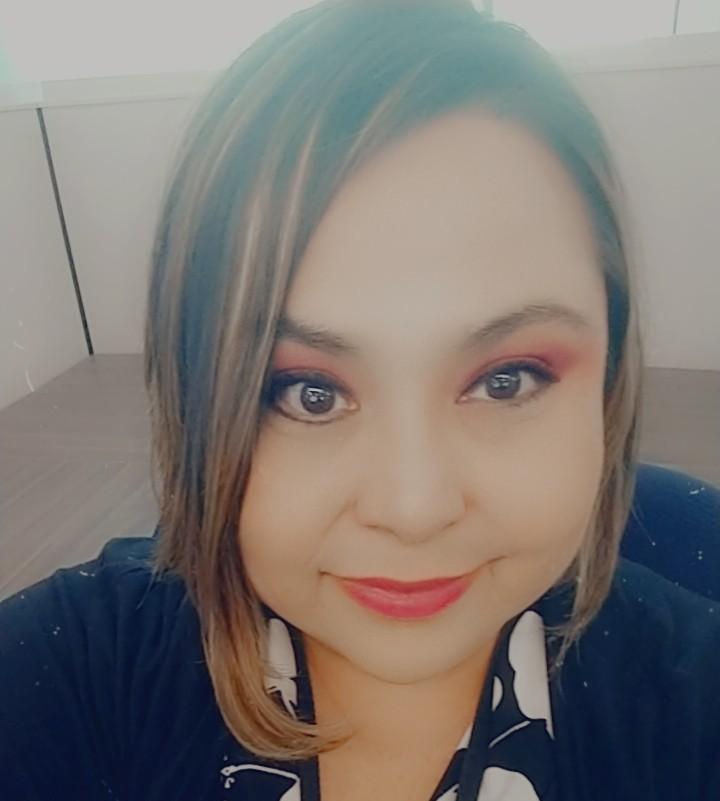 Angelina
CSR
Angelina is a native of Coloradoan, born in Fort Collins. She loves being outdoors and being with nature and our beautiful Rocky Mountains. She also loves working on miniatures, diamond dotting and any craft:) and all animals who are here blessing our souls each day.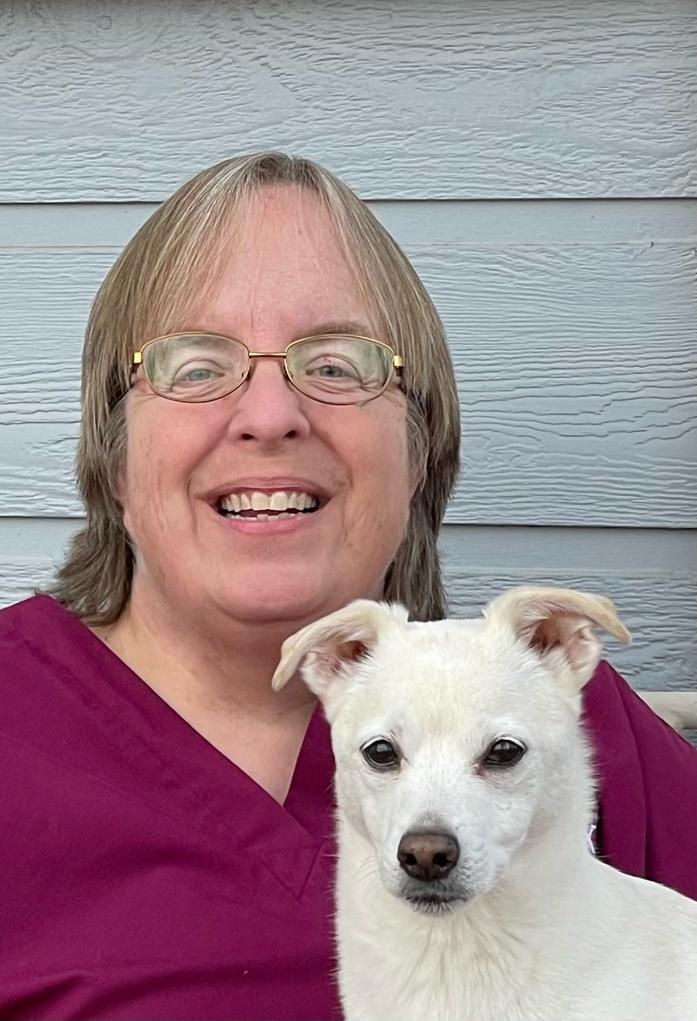 Joan
CSR
Joan worked at the University of Minnesota Veterinary Medical Center for 20 years and spent the last 5 years there as a nutrition technician. She moved here in 2016 and loves it! She lives with her younger sister, her mom, and their 4 pets. She is semi-retired and enjoys photography and spending time in Rocky Mountain National Park. Kelly
CSR
Kelly was born and raised in Fort Collins, her family has been here since the 1870s. In 2005 she graduated from the FRCC Veterinary Technician program and moved to Seattle. She worked as a technician for three years and then became a dog walker for PugetPets. Kelly bought the company in 2012, she had over a hundred clients and 20 staff working for her. After selling the company in 2019, she took some time off, then worked in an animal emergency hospital. She moved back to Colorado in 2022 to be near family. In her free time, she plays drums and has been in multiple bands over the years. Kelly also collects rocks, spends time at her family's cabin up the Poudre and is getting into astronomy. Kelly currently owns the sweetest sister cats, Marta and Bijou.